We encourage you to discover the exciting world of Joseph-Beth where you can find books, exceptional gifts, toys and educational games; attend events and book signings; or bring your children to enjoy exciting activities such as Camp Joseph-Beth or Story Time.
Over the last 25 years we've played a significant cultural role as a major bookseller, hosting more bestselling authors, celebrities, public figures and politicians than any other local organization.
We have a full slate of in-store activities like author signings, special events, holiday festivities, book fairs, wine tastings, and customer appreciation days planned. We will continue to further our outreach through strong partnerships with schools, libraries, local authors, book fairs, and onsite events at specific venues. And, we are dedicated to being a committed community partner for the next 25 years!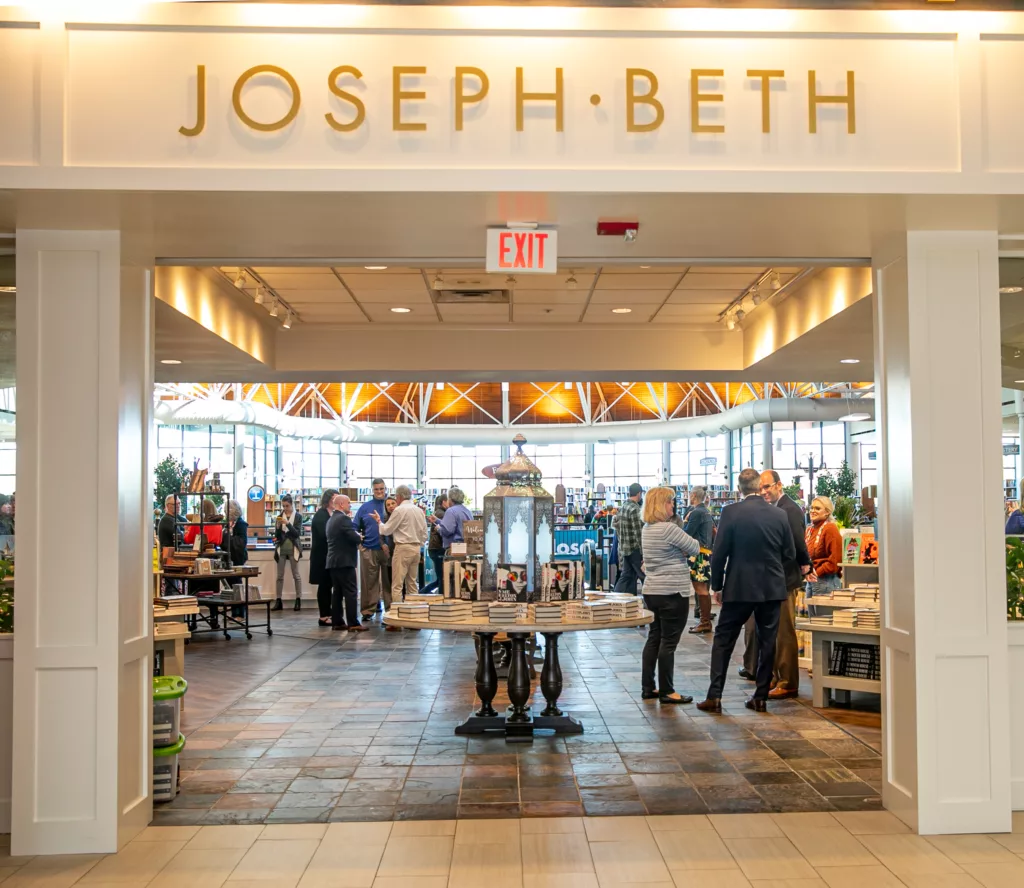 Mon – Sat: 10AM – 9PM
Sun: 10AM – 6PM
Visit our other fine retailers